Mae Cyfreithwyr Morgan LaRoche yn falch i allu cynnig gwasanaethau cyfreithiol yn y Gymraeg. Gyda thros 50% o'n staff yn rhugl yn y Gymraeg, mae'n hollbwysig inni fel cwmni cyfreithiol i sichrau ein bod yn trafod a chynnal materion trwy gyfrwng y Gymraeg i'r rheiny sy'n dymuno hynny. Mae normaleiddio'r Gymraeg yn y gwiethle yn hanfodol er mwyn sicrhau bod ein cleinentiaid yn medru defnyddio'r iaith maent fwyaf catrefol ynddo. Dyma rhai o uchafbwyntiau ein gwasanethau Cymraeg: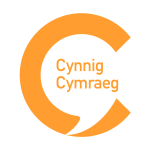 Rydym yn croesawu gohebiaeth yn Gymraeg a Saesneg.
Byddwn yn ymdrechu i gynghori a thrafod materion trwy gyfrwng y Gymraeg bob cyfle posib.
Rydym yn falch o gael tudalen Gymraeg penodol ar ein gwefan.
Credwn fod cyflogi staff dwyieithog yn fantais i'r cwmni.
Rydym yn falch o gefnogi digwyddiadau lleol sy'n hybu'r Gymraeg.
Rydym yn annog i'n siaradwyr Cymraeg wisgo bathodynnau Iaith Gwaith.

Morgan LaRoche Solicitors are proud of our ability to offer legal services in Welsh. With over 50% of our employees being fluent in Welsh, offering Welsh language services is of utmost importance to us as a law firm. Normalising the Welsh language in the workplace is certainly an important factor to the firm in order to ensure clients can communicate in their preferred language. Here are the highlights of our Welsh services to our clients: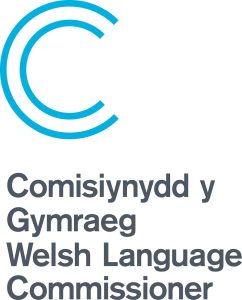 We welcome correspondence in Welsh or English.
In every possible case, we will make an effort to advise and discuss matters through the medium of Welsh.
We are proud to have a designated Welsh page on our website.
We consider recruiting bilingual employees as an advantage to the firm.
We are pleased to be supporting local events that promote the Welsh Language.
We encourage our Welsh speakers to wear the Iaith Gwaith badges and lanyards.